Moving Company Awards
As an award winning interstate agent of Atlas Van Lines, we have received many awards which demonstrate our commitment to customer satisfaction.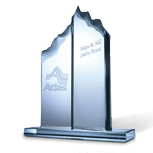 2017 Milton M. Hill Award:
The Milton M. Hill Quality Award is reserved solely for Atlas agents who demonstrate their dedication to customers by upholding the highest standards of quality in every aspect of their business.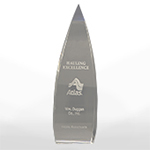 2017 Hauling Excellence:
  The Atlas Van Lines Hauling Excellence Award recognizes excellence in transporting shipments and is based on customer post move evaluations as well as safety criteria.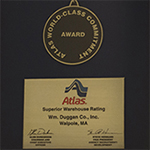 2017 Superior Warehouse Rating:
The Atlas Van Lines Superior Warehouse Rating measures storage facilities and processes, documentation and claims performance.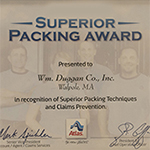 2017 Superior Packing Award:
The Atlas Van Lines Superior Packing award recognizes agents with the lowest packing claims ratios.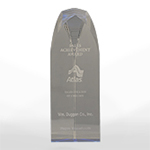 2017 Sales Achievement:
The Atlas Van Lines Sales Achievement award is given to agents whose annual line haul revenue exceeds one million dollars.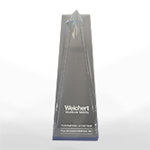 Weichert Transportation Solutions:
The Partner of the Year award from Weichert Transportation Solutions was awarded to us for having the highest customer service and overall performance ratings.